Dr. med. Adrian H. Pototschnig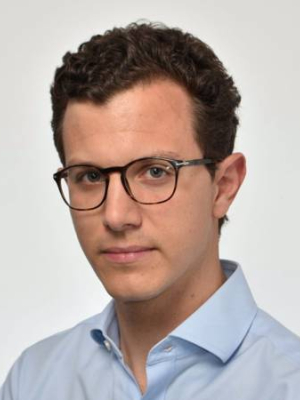 Specialist in Orthopedics and Traumatology

After completing my medical studies at the renowned Ludwig-Maximilians-University in Munich and receiving my doctorate with "Magna cum laude", I began my further training as a specialist in orthopedics and trauma surgery in Bavaria. After several stations at a certified orthopaedic endoprosthetics and trauma center, a department for spinal surgery, as well as a specialist clinic for orthopaedics in Munich with a focus on sports orthopaedics, knee, shoulder, foot and hand surgery, I was recognized as a specialist in orthopaedics and trauma surgery. Further training and specialization took place in Vienna at the Department of Orthopedics and Traumatology at the Evangelisches Krankenhaus and at the Department of Trauma Surgery at the Ottakring Clinic. Finally, in Austria, the recognition as a specialist in orthopedics and traumatology followed. Since then I have been working as a specialist at the Orthopedic Hospital Speising. International advanced training and courses, as well as job shadowing with respected experts in Austria and abroad, guarantee that my knowledge is always up to date.

My personal interest is the treatment of acute or chronic knee joint complaints after injuries and painful conditions due to wear and tear. I am pleased to join the team of Prim. Priv-Doz. DDr. Christian Albrecht's team. As a specialist in orthopedics and traumatology, I am a competent contact for you, with my acquired knowledge and skills around injuries and diseases of the knee joint.
The diagnostic measures and therapy concepts are carried out in close coordination with Prim. Priv.-Doz. DDr. Christian Albrecht.

I take a lot of time to respond to your needs in detail.
A doctor-patient discussion serves as the basis for assessing your complaints.
A well-founded clinical physical examination specifies the symptoms.
If radiological examinations are necessary, a referral for X-ray, sonography (ultrasound), computer tomography (CT) or magnetic resonance imaging (MRI) is made.
The findings are discussed together and a diagnosis is made based on a synopsis of all findings and an individual therapy concept is developed for you.
The goal is to successfully treat your illness or injury with conservative therapy methods, if possible on an outpatient basis.
Should surgical therapy be necessary, this can be performed by Prim. Priv.-Doz. DDr. Christian Albrecht and his team at the Orthopedic Hospital Vienna Speising.